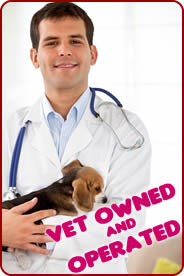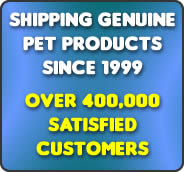 Name Brand Pet Supplies, @ Discount Prices.





[Add to Favorites]

The dilemma of online shopping:

High priced items are always on the top but their big marketing bucks will be your cost.
The cheapest ones are buried under the pile as our profit margins can't cover the cost.


You've found us the hard way, don't let the luck slip away, order your Pet Meds right away!

Start => : Advantage Multi / Advocate :





Description

Advocate also known as Advantage Multi

Advantage Multi is a monthly spot-on type medication for the prevention of heartworm, and the treatment of fleas, hookworm, roundworm, whipworm, and mite infestation for dogs and cats.

Cautions
Do not get Advocate in the pet??s eyes or mouth. Use with caution in sick, debilitated or underweight animals. Do not use in puppies under 7 weeks of age or kittens under 9 weeks of age. This product causes eye irritation in humans and is harmful if swallowed. Avoid contact with skin. Seek medical attention if swallowed. If on skin, wash with plenty of soap and water. If in eyes, flush with plenty of water. Advocate for Dogs/ Advantage Multi for Dogs should not be allowed to enter surface waters as it has harmful effects on aquatic organisms. Moxidectin is highly toxic to aquatic organisms. Dogs should not be allowed to swim in surface waters for 4 days after treatment.

Possible Side Effects
Individual sensitivities, while rare, may occur after using any pesticide product for pets including Advocate. If signs persist, or become more severe, consult a veterinarian immediately. Use for Dogs or Cats may result in transient pruritus (itchiness) in the animal. On rare occasions greasy fur, redness and vomiting can occur. These signs disappear without further treatment. If the animal licks the application site after treatment, transient neurological signs may be observed infrequently. Advocate tastes bitter. Salivation may occasionally occur if the animal licks the application site immediately after treatment. This is not a sign of intoxication and disappears within some minutes without treatment. Correct application will minimise licking of the application site.

Active Ingredients:
10% Imidacloprid (w/v -100g/L) and 2.5% Moxidectin (w/v -25g/L)

Manufacturer : Bayer

Dosage

The recommended minimum doses for cats are 10 mg/kg body weight imidacloprid and 1.0 mg/kg body weight moxidectin, equivalent to 0.1ml/kg body weight Advocate for cats. Dosage schedule for ferrets one pipette of Advocate spot-on solution for Small Cats and Ferrets (0.4 ml) should be administered per animal.

Do not exceed the recommended dose. The recommended minimum doses for dogs are 10 mg/kg body weight imidacloprid and 2.5 mg/kg body weight moxidectin, equivalent to 0.1ml/kg body weight Advocate for dogs.
Color
Pets
Weight (lb)
Weight (kg)
Imidacloprid
& moxidectin
Orange
Small Cats
under 9lbs
under 4kg
0.4ml
Purple
Large Cats
over 9lbs
over 4kg
0.8ml
Green
Small Dogs
under 10lbs
under 4kg
0.4ml
Teal
Medium Dogs
11 - 20lbs
4 - 10kg
1.0ml
Red
Large Dogs
21 - 55lbs
10 - 25kg
2.5ml
Blue
XL Dogs
Over 55lbs
25 - 40kg
4.0ml
Directions for Use
Place the applicator tip through the animals hair to the skin level. For dogs up to 55 lbs, apply to skin on back between the shoulder blades. For dogs over 55 lbs apply in 3 or 4 spots along the dogs backline starting between the shoulder blades extending back to the base of the tail. For cats, apply to the skin on the back of the neck at the base of the skull. Give the appropriate dose depending on the dog??s weight. For dogs over 88 lbs apply the appropriate combination of pipettes. Advocate for Dogs/ Advantage Multi for Dogs is safe for use on pregnant and lactating bitches.
Feedback
I have used Advantage Multi on my 3 indoor cats every other month for over 5 years. My vet or I have never seen a flea on the cats since I began using Advantage and it also is good for heartworms and ear mites which none of my cats have had. I would recommend this product to my friends and anyone that has pets.
I have been using Advantage Multi on Gigi since we rescued her 2.5 years ago. She does just fine on it. I tend to apply a little toward her tail end. When I used Advantage on my previous dog, toward the end of the month, I would notice a flea or two but only near her back end. So, I changed how I apply it and told my clients about my tip, since some were puzzled at fleas showing up, but only at their dogs' back ends. Problem was solved.
We have a 12 year old Golden Retriever and have used your pet meds for many years to get several expensive items for our pet that we consider a child to us. The Advantage Multi has been a great product as well as other items we are using such as the Omega 3 and Eye Wash. We no longer have to use the expensive item as our Golden has improved with age and good care.
Have to say, Love Advantage Multi. Within 24 hours flea problem was totally eliminated. Other Multi product uses resulted in an allergy reaction. Will definetly continue with Advantage Multi, and have told friends and family of its excellent results. Thanks a lot. You have always been an exxcellet resource for me and my beloveed Prnce. He is s much better. Oh, yeah he says "Arf" with much love. :)
I have a bichon frise(2years) and a bichon cocker mix(1year) who have i have used this on since they were puppies and it works great, my pups have never had fleas or any sort of worms and it is easy to apply. it does make the hair a bit greasy where applied so i usually bathe them 24 hours after I apply it with a soap free shampoo that does not remove it and if you don't want to bathe them a good brushing tends to remove the greasiness. I have three indoor cats that love to play with my dogs so to be safe as I would do with any medication I do not allow them to play together for a couple of days and everyone is healthy happy flea tick and worm free, great product!