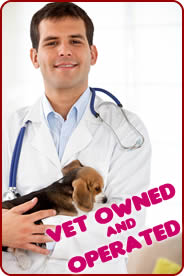 Name Brand Pet Supplies, @ Discount Prices.





[Add to Favorites]

The dilemma of online shopping:

High priced items are always on the top but their big marketing bucks will be your cost.
The cheapest ones are buried under the pile as our profit margins can't cover the cost.


You've found us the hard way, don't let the luck slip away, order your Pet Meds right away!

Start => : Heartworm Preventatives :: Revolution / Stronghold :





Description

Revolution also known as Stronghold (selamectin) is a topical parasiticide for the treatment of fleas, American Dog tick, ear mites and heartworms in dogs and cats, and intestinal worms in cats.

Both Stronghold and Revolution are manufactured by Pfizer and made in the same factory, yet are marketed under different names in various parts of the world. The formulation and dose size are identical (Pfizer Animal Health is now Zoetis).

Revolution works by penetrating the skin and entering your pet's bloodstream. Concentrations of selamectin, the active ingredient, in the tissue and bloodstream prevent heartworm disease. Selamectin also redistributes into the skin from the bloodstream and kills adult fleas, American dog ticks, and ear mites, and prevents flea eggs from hatching. It is also an anthelmintic, which means it fights to expel parasitic worms. Parasites ingest the drug when they feed on the animal's blood. Revolution is safe for pregnant and lactating pets.

For:
Dogs (6 weeks of age or older and no weight requirement)
Cats (8 weeks of age or older and no weight requirement)

Benefits:
Protects your pet from heartworms and fleas
Fights both internal and surface parasitic infections
Treats Sarcoptic mange in dogs
Treats and controls ear mites
Controls American Dog Tick infestation
Treats and controls roundworms and hookworms in cats
Only administered once a month
Safe and easy to use

Possible Side effects
Revolution® (selamectin) is generally well-tolerated by dogs. Use of Revolution® in a small percentage of dogs and cats (less than 1%) has occasionally been associated with a mild, transient hair loss at the application site. In a small proportion of these cases, transient irritation at the application site may also be observed. The hair loss and irritation are normally self-resolving, but symptomatic treatment may be applicable in some circumstances. In studies, <1% of cats and dogs experienced digestive upset.

Cautions
Do not use selamectin in animals allergic to it. Do not use on puppies or kittens under 6 weeks of age. Use with caution in sick, weak or underweight animals. Safe for use in puppies as young as 6 weeks, breeding and nursing animals, Avermection sensitive collies and heartworm positive dogs. Flammable. Keep away from heat, sparks or open flame. This product causes eye irritation in humans and is harmful if swallowed. Avoid contact with skin. Call poison control center if swallowed. If on skin, wash with plenty of soap and water. If in eyes, flush with plenty of water.

Active Ingredients : Selamectin

Manufacturer: Pfizer

Dosage
| Color | Pets | Weight (lb) | Weight (kg) | selamectin |
| --- | --- | --- | --- | --- |
| Mauve | Puppies & Kittens | 0 - 5lbs | 0 - 2.5kg | 15mg/0.25ml |
| Blue | For Cats | 5.1 - 15lbs | 2.6 - 7.5kg | 45mg/0.75ml |
| Taupe | For Cats | 15.1 - 22lbs | 7.6 - 10kg | 60mg/1.0ml |
| Purple | Very Small Dogs | 5.1 - 10lbs | 2.6 - 5kg | 30mg/0.25ml |
| Brown | Small Dogs | 10.1 - 20lbs | 5.1 - 10kg | 60mg/0.5ml |
| Red | Medium Dogs | 20.1 - 40lbs | 10.1 - 20kg | 120mg/1.0ml |
| Teal | Large Dogs | 41.1 - 85lbs | 20.1 - 40kg | 240mg/2 ml |
| Plum | Extra Large Dogs | 86 - 132lbs | 40.1 - 60kg | 360mg/3 ml |
Directions for Use:
Revolution® for dogs is applied to the skin on the back at the base of the dog's neck once a month. Remove the Revolution® tube from its protective package. Holding the Revolution® tube upright, firmly depress the cap to puncture the applicator seal, then remove the cap. Apply the Revolution® contents in one spot and do not massage in. The animal may be bathed or allowed to swim 2 hours after the Revolution® medication is applied. Spot on applicators are portioned based on the pet??s weight: puppies and kittens up to 5 lbs; cats between 5.1-15 lbs; dogs between 5.1-10 lbs, 10.1-20 lbs, 20.1 ?C 40 lbs and 40.1- 85 lbs.
Feedback
Revolution vs Frontline | Heartgard vs Revolution | Revolution vs Advantage Multi
I chose Revolution, as the first pest control for my Min Pin, since she was old enough to take it. One application a month for all her pest control needs seemed like a no brainer. We are both very happy. She's healthy, happy, and no scratching, and I have no fleas in our home. I'm confident this product works and isn't harmful. Bella will be using REVOLUTION for ever.
This product is excellent for protecting my two Border Terriers against heartworms and for fleas. I have used Revolution on them for over ten years with wonderful success. They always test clear for heartworms and have never experienced the annoyance of fleas regardless of where we have traveled, vacations and dog shows. It is not injested and only has to be applied once a month.
This is the best product I've found for fleas. And I like that it's effective for ticks and heartworm as well. In past years, I've used other products, but with much less effectiveness. My vet said it can take several weeks for the other products I've used to build up their effectiveness in the cat's system. Meanwhile, on nice days when we take her outside on a leash, she brought fleas back into the house. They got into the carpet and furniture, and were biting the people in the house too. With Revolution, the fleas were gone within DAYS. And ticks seem to be more prevalent in our area now, thanks to irresponsible people dropping off cats in our rural area. Yet my cat has avoided being a host to them.
used Revolution on my cat for flea prevention, and she never once had a flea on her. She was an inside/outside cat, so a cat without fleas is always wonderful. I, now, use Revolution for my new dog, Jack. Revolution takes care of fleas AND heartworms. It is easy to apply to the back of his neck, and it dries fairly quickly. He has sensitive skin, and Revolution does not cause any kind of rash or irritation. SO happy there is a great product out there like Revolution that combines heartworm and flea prevention.
I have used Revolution for twelve years on one dog and ten on my other dog and would not use any other product, so I hope they keep making it. When our vet stopped carrying Revolution, we had to use a variety of products for flea and tick and heartworm control, and my Siberian husky, Laika, developed sarcoptic mange. We went back to Revolution and have never had another problem. We live in the South, where ticks are common, but they never are a problem for my dogs. It's the most complete and effective preventative I have ever used.